The Hospital - Shree Ramakrishna Seva Kendra
For long, need has been felt to provide healthcare facilities in a broader way to the poor, downtroddens, dalits, whose access to medical facilities are limited owing to lack of healthcare infrastucture in the area.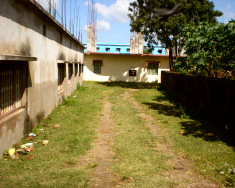 The Hospital building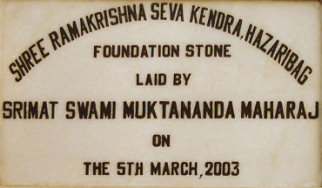 The foundation stone laid in 2003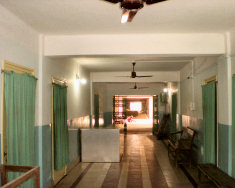 Inside the hospital
The Ashram has undertaken a project to build up a 50-bed multi-facility hospital to serve those sections of people. The hospital is to have both Emergency and Outdoor Departments, Indoor Wards, Operation Theatres and other necessary departments with dedicated residential staff. In the initial stages, the Outpatient Department is already in operation under the name "Shree Ramakrishna Seva Kendra" providing treatment at a negligible cost by renowned medical practitioners of the town. Medicines are provided free. There is also free ECG facility.

Cardiology, Chest, Dental, Opthalmology, Paediatrics and General Medicine Sections are functioning.