Educational Activities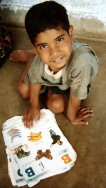 VIVEKANANDA LIBRARY AND READING ROOM
The Vivekananda Library and Reading Room has a good collection of books on various subjects as also Ramakrishna Vivekananda literature.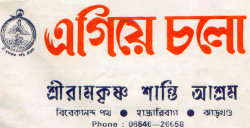 The quarterly magazine - "Egiye Chalo"The Library has received assistance from Raja Ram Mohan Library Foundation (Established by Department of Culture, Govt. of India). The Ashram plans to develop the library by increasing the number of books and subject coverage to cater to more interested readers.

PUBLICATIONS
The Ashram publishes spiritual booklets and brochures to propagate Ramakrishna Vivekananda ideology amongst common people of the area as much as possible. A quarterly bengali journal - EGIYE CHALO - is published.

NON FORMAL EDUCATION
Targetted at drop-out children of the surrounding community, the Ashram conducts weekly classes through its selected volunteers where such children are encouraged to attend to keep in touch with their studies.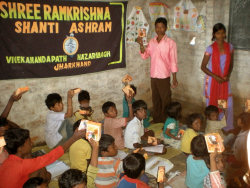 Free coaching classes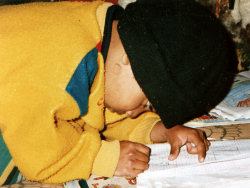 All attentive in studies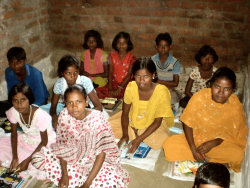 Free coaching classes