Cultural & Spiritual Activities
To encourtage healthy recreational habits and explore the finer qualities in the younger generation, students from various schools and colleges take part in the following cultural progreammes conducted at the Ashram every year.


Singing and Dance competitions
Drawing and painting competitions
Quiz competitions
Elocution and debate sessions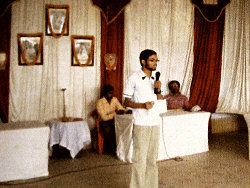 Debate and Elocution contest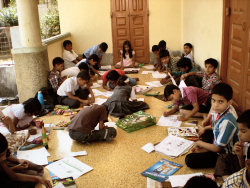 Sit and draw competition in progress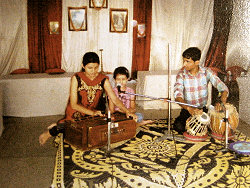 Singing competition
The Ashram celebrates Durga Puja every year at Hazaribag when devotees and local people gather in large numbers. Besides, Kali Puja, lakshmi Puja and Saraswati Puja are celeberated at Hazaribag and other centre of Berhampore and Kharagpur.
Durga Puja is celebrated every year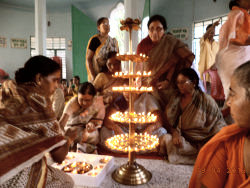 Preparations under way for worship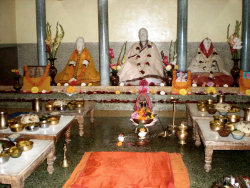 Birth anniversary of Sri Ramakrishna