Child Welfare Activities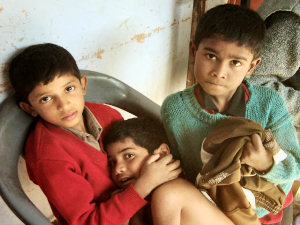 Catering to inmate childrenQuite a number of children work at places like restaurants, dhabas, crushers and tea stalls when they should study in schools and get prepared for the future. They are being deprived of the fundamental right to education. Owing to dearth of food, clothing and shelter they are unable to develop competencies appropriate for their age level.

The Ashram maintains around 10 children. They are able to reside in a healthy ambience and are enrolled in the mainstream education, their entire upkeep borne by the Ashram. They study in reputed schools, participate in extra curricular activities like sports, camps, vocational classes, music and art, thus gaining knowledge of day to day life, building self respect and imbibing developmental attitude to grow up as good citizens of the country and secure a place in society. The nuns of tha Ashram constantly take care of the children with motherly affection.